Are you looking for a unique idea for your child's birthday party?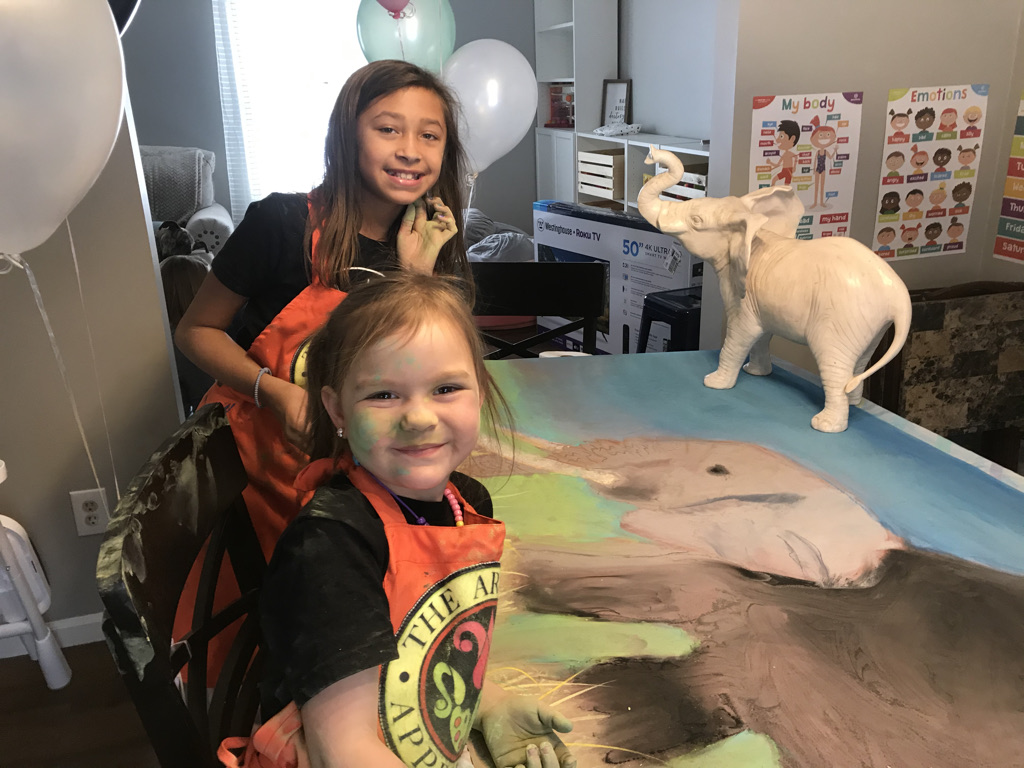 The Artist's Apprentice can offer Theme Parties at your home to the delight of your Birthday Artist!
Choose from a variety of media and subject matter. Select from one of the Party Ideas below or visit the
Classes Page
and
Photo Gallery
for more ideas. You may
custom fit
your celebration with your child's passion! Be it a specific animal, Harry Potter or Egyptian pharaohs. Tweak your preferences to make your gala as individual as your child!
Party Ideas
 ♥ Family Puzzle Art

👸 Princess Party

🐶🐱 Puppies & Kittens

🐤 Angry Birds

🐹 Animal Painting

👗 Fabulous Fashions

🍰 Sweet Sixteen

Family Chalk Pastel Mural (Pictures above)
📱 Pokemon Party

📖 Manga Magic

👩‍🎨 Jackson Pollack Outdoor Paint Party

🧚‍♀️ Fairy Fun Party

👒 American Girl Doll

🕵️‍♂️ Sculpture
Cost: $21 per child, (all materials included although extra charge for some options may be implemented).                        Amount includes 1½ hours of instruction time by experienced artist/teacher.
✨ Birthday Parties are held at you location. (Consider a park for an outdoor experience!) Send email to artistsapprentice@gmail.com to discuss alternative locations.
✨ Consider inviting parents a Gallery Opening of the artists' work at the end of session
Weekend engagements require a 10 participant minimum attendance or a payment of $210 minimum.
✨ Note: A $50 deposit is required to hold the date. (Deposit is nonrefundable, however it may be used within 3 months of party date reserved towards private classes classes, party or gift certificate.) Total amount is due prior to the party.